About Us
Wisconsin Lighting is a national manufacturer of lamps, lampshades, note cards, gift bags, candles, craft products, and decorative accessories in New Richmond, Wisconsin. We specialize in supplying new, distinctive, and innovative products for department stores, the hospitality industry, craft retailers, lighting showrooms, furniture and accessory retailers, and catalog merchandisers. Incorporated in 1982, Wisconsin Lighting, Inc. began manufacturing in 1988 maintaining several brands including Fenchel Lamp Shades, Nature's Garden, and Hollywood Lights. Under these brands, we manufacture specific product lines including new and replacement lampshades, finished and craft do-it-yourself lamps, placemats, craft lampshades and accessories, candles, and handmade stationery products.
Hollywood Lights


Hollywood Lights is our premium craft brand acquired in 1996. Products include our patented, self-adhesive lampshades; a variety of do-it-yourself lamp bases; and an assortment of home decorating accessories. Our craft products may be purchased throughout most of the US fabric and craft industry. Some of the retailers include Jo-Ann Fabrics, Hobby Lobby, AC Moore, Beverly Fabrics, Ben Franklin Crafts, and Fabric Place.
Nature's Garden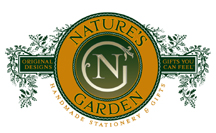 Nature's Garden designs and manufactures handmade paper stationery and fresh flower gifts. Their boxed pack of note cards is the primary item in the line with over 200 designs in their current catalog. They compliment that line with a selection of fresh flower accessories (stickers, magnets, night lights...). They then finish out the line with a great selection of mulberry paper gift bags, albums and journals (all available in matching designs). All of the line is in house designed and custom made so it is very unique.
Fenchel Lampshade Company


The purchase of Fenchel Lampshade Company in 1995 afforded us the opportunity to manufacture a high-quality, hand-sewn silk lampshade with an outstanding national reputation. With the Fenchel line, we became a "one-stop" shop for most lampshade buyers, offering both hardback and silk shades. Established in 1925, Fenchel's primary customers are better lighting showrooms including Lamps Plus and finer hotels including Hilton, Ritz-Carlton and Four Seasons. Interior decorators, architechts and designers also make up a large number of our regular customers.